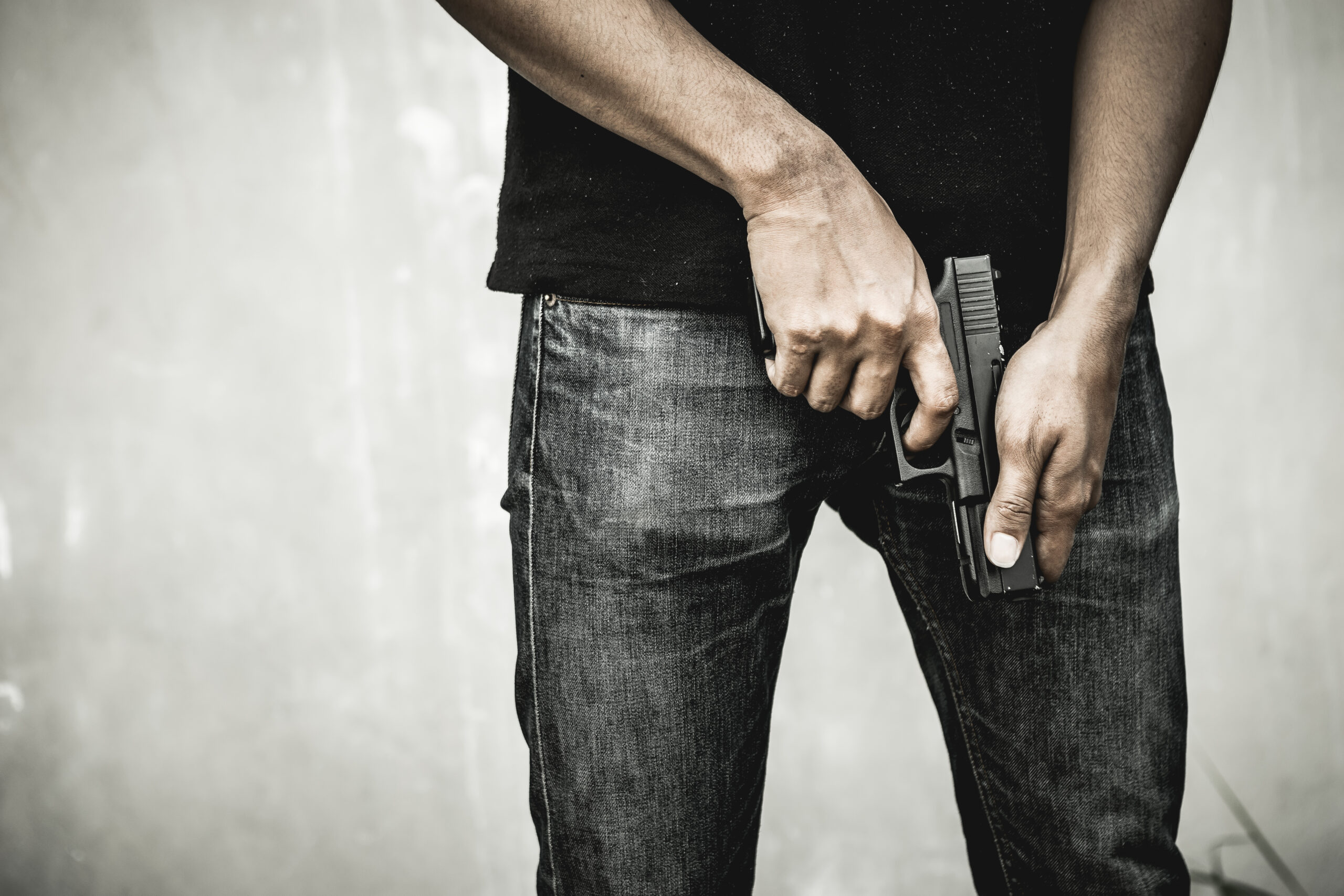 In the midst of all the tragic school shootings, Keith Oliver Criminal Law was retained to represent a juvenile who was alleged to have not only brought a bb-gun onto a school bus but pointed the weapon at another student in an effort to intimidate him.
Juvenile Avoids Incarceration & Potentially a Felony Criminal Record on Gun Charges in New Jersey
Our client, who had just arrived to the United States from Taiwan six months earlier, had been arrested and charged with unlawful possession of a weapon in the third degree, possession of a weapon for unlawful purpose in the second degree and terroristic threats in the third degree following the incident. We were able to arrange with the prosecutor's office a surrender of our client and a release on an ankle monitor, instead of him being detained in a Juvenile Detention Hearing pending trial, which is normally required for these types of charges. This was a huge relief for not only our client but his family as well, who had just arrived in this Country less than six months ago. With that being said, we knew we had a tremendous uphill battle on our hands. Now it came time to dealing with the underlying allegations.
It was alleged that our client, who had ongoing issues with the victim, had orchestrated with another juvenile, to bring a BB-Gun onto the school bus so that they could threaten and scare the victim with it. On the day in question,  it was alleged that he put his plan into motion and not only brought the BB-Gun onto the bus and but threatened the victim with it as well. It was further alleged that our client instructed the other juvenile to point the gun at the victim and pull the trigger. To make matters worse, it was then alleged that after our client was made aware of the fact that the victim had reported the incident to the principal, our client threatened the victim that he was going bring in a switchblade the next day to attack him with it.
How to Defend Juvenile Criminal Charges in New Jersey
Based on all the tragic events that have been unfolding around the Country, our office new that this was going to be a aggressively prosecuted case. Once we received all of the discovery, including the investigative reports, which included numerous eyewitnesses statements as well as statements from the victim and our client, we were able to devise a plan on how to aggressively defend these charges. First foremost, we knew that in order to prove to the Judge and the prosecution that our client was not an immediate threat to the victim or society, we had our client under go a psychological evaluation. Based on the evaluation, countless in depth conversations with the prosecution about the allegations and the lack of true malice on behalf of our client, which was evident throughout the discovery, we were able to convince the prosecution to seek a probationary term as opposed to incarceration.
With that agreement in place, we knew that we would have an opportunity to request that the Judge impose what is known as a Differed Disposition.  A differed disposition is a diversionary program, similar to Pretrial Intervention, which places an individual on a probationary period and if the individual successfully completes the term without violating any of the conditions, the charges would be outright dismissed at the end of the day. We knew that the prosecution was going to aggressively oppose such an outcome  but we were able to convince the Judge during sentencing that our client deserved this opportunity. Our client was placed on a differed disposition for a term of one year and now has the opportunity to walk away from these charges without a criminal record. So our client was able to go from facing three years in Jamesburg, which is New Jersey's juvenile prison, to being able to walk away from this nightmare without being adjudicated a delinquent (convicted) of felony gun charges. This was a tremendous outcome for our client, especially considering all of the issues going on in this Country.
Here is what the Juvenile's Family had to say about their experience with Keith Oliver Criminal Law:
Keith Oliver is an excellent Lawyer

Keith Oliver and his partner is absolutely the best lawyer you could ever want to represent you. I had a really tough case and the outcome was above my expectation. A real professional and first class law firm.
Juvenile Criminal Defense Attorneys Serving all of Monmouth County
Call our Middletown Office for a Free Consultation
The Juvenile Criminal Justice System in New Jersey is run completely different then that of the Adult Criminal Justice System in New Jersey. Understanding this and fully comprehending how the juvenile criminal justice system operates, is absolutely crucial to being able to successful defend juveniles, especially those accused of serious crimes like our client above. If you or your child has been charged with a serious juvenile crime in Monmouth County, the Keith Oliver Criminal Law can help. We serve all of Monmouth County, including towns like Howell, Tinton Falls, Red Bank, Middletown, Holmdel, Eatontown, Ocean Township, Wall Township, Asbury Park, Long Branch and Aberdeen. For a free initial consultation, then please contact us at 732.858.6959 or you can try contacting us online.
In the Interest of J.W. 2018