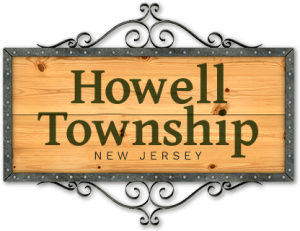 Criminal Defense Attorneys in Howell NJ
If you have been arrested and charged with a criminal offense like simple assault, shoplifting, possession of marijuana, harassment or a traffic offense like DWI, driving while suspended in Howell, New Jersey the Keith Oliver Criminal Law can help. Our team of criminal defense attorneys have been representing clients charged with crimes in the Howell Municipal Court for years. The Howell Municipal Court, which is located at 300 Old Tavern Road has jurisdiction over all disorderly persons, petty disorderly persons, township ordinances, traffic offenses and remanded indictable offenses that occur within the township. Due to the size of the town, there should be no shock to hear that the Howell Municipal Court is one of the busiest courts in all of Monmouth County. If you have been summonsed to appear in the Howell Municipal Court and would to speak to an experienced Howell criminal defense lawyer about your options please contact us directly at (732) 858.6959. Our team is available 24/7 to help assist in any way possible and as always our initial consultations are free. We pride ourselves on zealously advocating on behalf of our clients, if we can be of any assistance just let us know. Now here is important information with regards to the Howell Municipal Court.
Howell Municipal Court Contact Info
Location:
300 Old Tavern Road, Howell New Jersey 07731
Court Schedule:
Every Wednesdays 1 p.m. and Every Friday 9 a.m.
Hours of Operation:
8:30 a.m. to 4:30 p.m.
Phone Number:
General Information – 732.938.4848
Chief Judge:
Honorable Susan Clark, J.M.C.
Prosecutor:
Anthony Vecchio , Esq.
Court Administrator:
Rosemary O'Donnell, C.M.C.A.
Where is Howell Township, NJ
Not only is Howell one of the largest towns in Monmouth County but it is also one of the most southern towns as well. It is bordered by the following Monmouth County towns Farmingdale, Colts Neck, Freehold Township, Wall and by the following Ocean County towns Jackson, Lakewood and Brick. According to the 2010 census, Howell is home to over 50,000 people and there are just under 20,000 households. In addition, it is very conducive to people who have to travel to work as Route 9, Route 33, Interstate 195 and the Garden State Parkway cut right through the town. For more information on Howell Township please checkout their website by clicking here.
Criminal Lawyers Serving Howell NJ
The Howell Municipal Court presides over more than 200 DWI's and 1,600 disorderly persons offenses (misdemeanors) every year. This is by far one of busiest courts in the county let alone the State. If you have been charged with possession of heroin, possession of drug paraphernalia, marijuana distribution, assault, DUI, leaving the scene of an accident, speeding or any other offense, it is imperative that you speak to an attorney who has extensive experience dealing with the Howell Municipal Court. Mr. Oliver's entire career has been dedicated to defending those accused of crimes in courts throughout New Jersey. Over the years, our Howell criminal defense lawyers regularly appeared in the Howell Municipal Court. If you would like to come into our office and discuss all your options one of the members of our team then please contact us at (732) 858.6959..