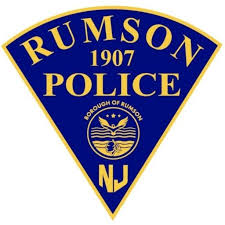 Burglary Charges Filed in Monmouth County
What started out as a home invasion in Rumson ended with three individuals being arrested at mile maker 110 on the Garden State Parkway following a brief foot pursuit.  According to the reports, the three individuals attempted to burglarize a home in Rumson when they set off an alarm in garage. The homeowner contacted the Rumson Police Department but the suspects had already fled in what turned out to be a stole BMW from Cresskill. With the assistance of multiple surrounding agencies, including Little Silver, Tinton Falls, Middletown, Fair Haven, Red Bank and the New Jersey State Police, they were able to locate the vehicle fleeing north on the Garden State Parkway. After a brief car chase, the individuals attempted to abandon the vehicle around mile marker 110 and flee on foot. However, they weren't able to get very far and were quickly apprehended.  All three suspects were placed under arrest and taken to the Monmouth County Jail. Apparently one of the suspects was found to be in possession of a controlled dangerous substance and another was found to be in possession of a key fob taken a vehicle at Water Way.
Based on the information released so far, the suspects could and most likely will be charged with the following indictable offenses:
What Happens After Someone is Charged and Taken to Monmouth County Jail
These are all very serious offenses and could land the Defendants behind bars for up to a decade. The Defendants were most likely taken to the Monmouth County Jail pending their Central Judicial Processing Hearing. During this hearing, the Defendants will be advised of their rights and notified whether or not the State will be filing for detention. If the State files for detention, the Defendants will remain in custody pending a formal detention hearing. During this hearing, it will be the State's burden to establish by clear and convincing evidence that the Defendant must be detained in the county jail, without bail, pending trial. Once this hearing take places, the Defendant will be giving a Pre-Indictment Conference date. If the case cannot be worked out during the Defendant's pre-indictment conference the case will be marked for the Grand Jury and it will be litigated throughout the traditional court proceedings. For more information on these, hearings, please click the corresponding links.
Attorney for Burglary Charges in Rumson NJ
Keith Oliver Criminal Law is a Monmouth County based criminal defense firm. Our office is comprised of attorneys who have dedicated their careers to defending those accused of serious crimes like eluding, home invasion, car burglary, unlawful possession of a weapon and robbery. If you would like to speak to one of our Monmouth County criminal defense attorneys, please contact our Middletown office at 732.858.6959 or you can try contacting us online. We serve all of Monmouth County, including Freehold, Tinton Falls, Manalapan, Belmar, Asbury Park, Wall Township, Eatontown, Red Bank and Atlantic Highlands. If you have any questions whatsoever, please do not hesitate to contact us.