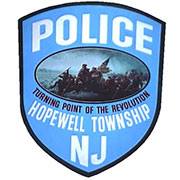 Have you been charged with burglary in Hopewell Township? If so, we strongly urge that you contact an experienced criminal defense lawyer as soon as possible. Burglaries, more specifically home invasions have been around since the beginning of time and they have always been aggressively prosecuted. More often than not a burglary occurs as a result of someone seeking to steal someone's personal belongings but that is not the only way in which someone can be accused of burglary. Contrary to what most people believe, a burglary does not have to involve a theft. In order to be charged with a burglary in New Jersey, all that must be alleged is that an individual entered a structure (including a home) of another with the intent to commit an offense there in. That offense can include a theft but it is not required to be a theft, an assault will suffice as well. If you have been charged with burglary in Mercer County, the Keith Oliver Criminal Law can help. Our attorneys are well aware of what a criminal conviction, especially one for something as serious as burglary can do to someone's life. As such, we are dedicated to aggressively defending these types of matters in order to achieve a desirable result for our clients. To speak to one of our attorneys today, please call our Hamilton office at 609-789-0779.
Burglary Lawyers in Hopewell Township, New Jersey
Based on the reports coming from nj.com, it seems like burglaries are yet again on the rise in Mercer County. Since July 4th the Hopewell Township Police Department has announced that there has been at least six different houses burglarized within their town.  Authorities believe that the all of the burglaries are connected and committed by the same suspects. The entry into these homes has been rather braising at times, including climbing through second floor window and smashing through a glass front door. Furthermore, based on the reports, two of the six burglaries were actually interrupted when the homeowners confronted the suspects, causing them to flee the scene.
The suspects seem to be switching up the vehicle's that they use to facilitate the burglaries. The last home invasion, which took place on July 16th on New Road, involved a police chase down Interstate 295 that was ended do to the danger it posed. That vehicle, a white van, was latter discovered abandoned in Lawrence Township. The vehicle is believed to be stolen.
At this point in time the authorities are yet to make an arrest but they believe that they are narrowing down on two potential suspects and believe that an arrest is imminent. Until then, Detective Joseph Maccaquano of the Hopewell Township Police Department is urging residents to make sure their windows and doors are locked.
For more information on these incidents, please checkout nj.com's article labeled Burglars have struck at half a dozen homes in this Mercer County town recently.