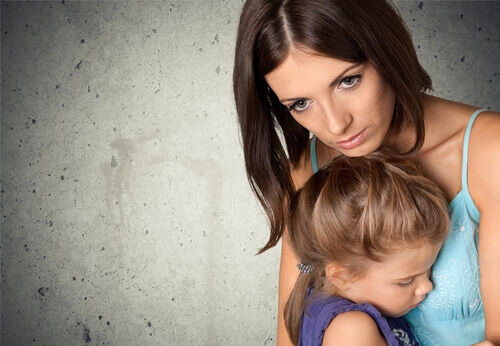 Need Local Restraining Order Lawyer in North Plainfield NJ
Keith Oliver Criminal Law was able to help a victim of domestic violence secure a Final Restraining Order in Somerset County last week. We were first contacted by the victim, who is also referred to as the "plaintiff" about needing our assistance in securing a final order of protection from her husband. After discussing the facts of the case with the plaintiff, it was apparent that this was not the first time that she had been victim of an act of domestic violence at the hands of her husband. The facts of this case were unlike that of what most individuals would think of when it comes to domestic violence, it did not involve any physical violence. The victim in this case was being relentless harassed by her husband. This harassment was often taken place in front of the parties three children and was something that had just become unbearable for our client. To make matters worse, it was obvious that the defendant could have possible had some undiagnosed mental conditions that further created a dangerous situation for our client.
After going over the facts surrounding the case, as well as the extensive past history between the couple, it was apparent that civil restraints, which is often used by defendant's as a way of avoiding a final restraining order, was not a viable option. Civil restraints is an agreement that mirrors that of a final restraining order. It often puts into place guidelines of how the parties will interact, just like a final restraining order does, however, civil restraints does not carry with it the "teeth" that a final restraining order does. In other words, if the defendant violates any of the terms, the plaintiff will not simply be able to contact the authorities and have them arrested and charged with a contempt, they will have to file a motion in court to enforce the restraints. As a result, our client was on board to proceed forward with the final restraining order hearing.
How to Secure a Final Order of Protection in Somerset County
During the trail we were able to illustrate the constant and relentless harassment that our client was suffering from at the hands of the defendant. We were also able to highlight that these acts of harassment, which often involved the use of the children as pawns, was not going to stop. Furthermore, we were able to show that the defendant was acting irrational and erratic at times throughout the trial, which further supported our clients need for a final order of protection. At the end of the trail, the Judge concluded that our client was not only the victim of an act of domestic violence at the hands of the defendant but that a final order of protection was necessary in order to prevent future acts of domestic violence. In addition, the Judge forbid the defendant from having an interaction with the children until undergoes a mental health evaluation. This was a tremendous result for our client as they were not able to secure protection but were also able to force the defendant into obtaining an evaluation.
Temporary Restraining Order Lawyer in North Plainfield NJ
Keith Oliver Criminal Law has been representing individual's in domestic violence hearings for more than a decade now. Our attorneys fully comprehend that emotions are typically at their highest during domestic violence hearings. As such, we are dedicated to make sure all our clients, regardless of whether they are the plaintiff or the defendant, fully understand all their options during these types of matters. If you or a loved one has unfortunately found yourself in this type of situation and would like to schedule a free initial consultation with one of our Somerset County domestic violence defense attorneys today, then please contact our office at 908-533-1064 or you can try contacting us online by clicking the link.  We serve all of Somerset County, including towns like North Plainfield, Montgomery, Watchung, Bridgewater, Bernards, Somerville and Hillsborough.
State v. C. W. (2020)