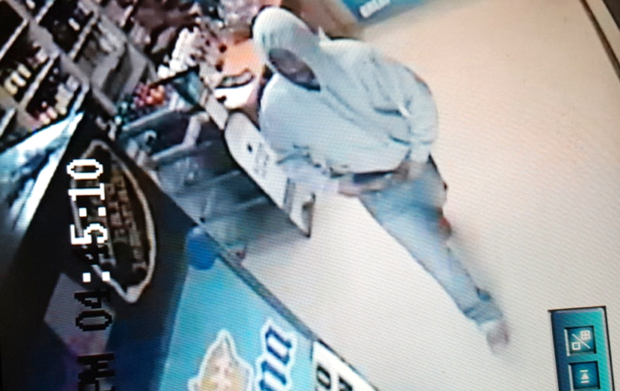 Armed Robbery Lawyers in Mercer County NJ
The Hightstown Police Department is searching for the suspect alleged to have robbed a liquor store around 5pm yesterday. According to the information released at this point in time, the suspect entered the Hightstown Liquor & Wine store around 4:40 pm and pointed a semi automatic handgun at one of the employees and demanded that they turn over the money in the register. The suspect then fled the scene with approximately $600 in cash. The employee suffered minor injures as a result of a fall he took while emptying the register. The suspect was able to the flee the scene without being captured. In fact, the Hightstown Police Department is still actively searching for the suspect. 
According to nj.com, the suspect has been described as a "black male, about 30 to 40 years old, 5 feet 10 inches tall with a thin build, facial hair, medium to dark complexion who was right handed and wore blue jeans, tan work boots and a gray hooded pullover sweatshirt that partially covered his face." The Hightstown Police Department is looking for any information that may lead to the suspects apprehension.
If the suspect is ever caught he would most likely be charged with robbery in the first degree, unlawful possession of a weapon in the second degree, possession of a weapon for an unlawful purpose in the second degree and aggravated assault with a deadly weapon in the fourth degree as a result of the "pointing". These are all extremely serious charges. The most serious charge is the first degree armed robbery. If convicted of this charge alone, the suspect must be sentenced to a term of imprisonment ranging from ten to twenty years, a fine up to $200,000 and the imprisonment must be subject to the No Early Release Act (NERA). NERA requires a Defendant who is convicted of one of their enumerated offense to serve at least 85% of their sentence before they can become eligible for parole.
Robbery Defense Attorneys in Mercer County NJ
If you have been charged with a crime like robbery, burglary, unlawful possession of a weapon, eluding, carjacking or theft in Mercer County, the Keith Oliver Criminal Law can help. Our Mercer County criminal defense lawyers defend clients accused of crimes in towns throughout the county, including Lawrence, Hamilton, Trenton, Ewing, Robbinsville, West Windsor, East Windsor, Hopewell and Hightstown. If you would like to schedule a free initial consultation with one of our attorneys then please contact us at 609-789-0779.