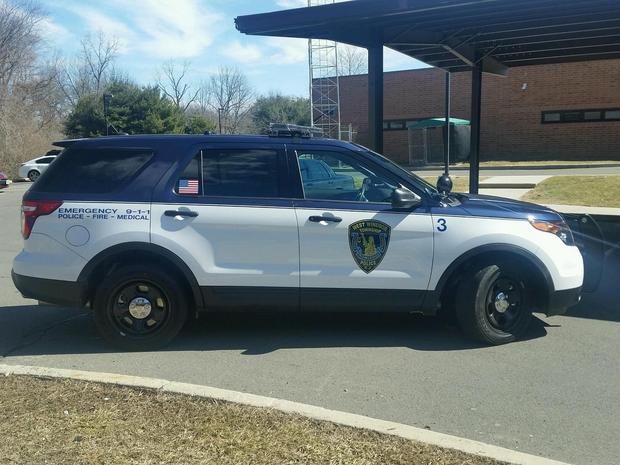 Mercer County Fugitive Located During Traffic Stop
A routine traffic investigation by a West Windsor police officer ends with a fugitive from justice being captured. The police first made contact with the Defendant, who is a thirty-four year old male from the City of Trenton, when they noticed his vehicle was stopped in the center lane of Route 1 at Washington Road in West Windsor. This occurred during the early morning hours of January 19th at about 2:30 am. Upon approaching the Defendant's vehicle, the officers discovered that the Defendant was in fact passed out cold. Also, according to the reports, the officers located in plain view on the Defendant's lap suspected marijuana. The Defendant was awoken and removed from his vehicle. Based on their observations, the Defendant was placed through several Standardized Field Sobriety Tests (SFST) so that the officers could determine whether or not he was driving under the influence. When the Defendant was being placed under arrest for driving under the influence of marijuana and for being in possession of marijuana, they learned that the Defendant was a wanted person out of Mercer County. To make matters worse, it was also determined that the Defendant had four active arrest warrants as well, three from Trenton and one from Hamilton Township. After being charged for the DUI and possession of under 50 grams of marijuana in West Windsor, the Defendant was taken to the Mercer County Jail for processing.
Facing a DUI in West Windsor Township?
With the legalization of marijuana appearing to only be a matter of when, not if, in New Jersey, law enforcement is most likely preparing themselves to see a significant increase in driving under the influence of marijuana charges. Although marijuana related DUI charges are in essence treated the same for sentencing purpose as alcohol related driving while intoxicated charges, they way in which the state seeks to prove intoxication is completely different. The Alcotest Machine, which determines an individuals blood alcohol content and happens to be one of the key pieces of evidence used in any driving while intoxicated case, is of no value to the prosecution when it comes to marijuana dui charges. For more information on marijuana related driving under the influence charges in West Windsor and elsewhere throughout Mercer County, please click the link or you can try contacting our office at 609-789-0779 for a free consultation.
Charged with a Marijuana DUI in West Windsor?
If you have been issued a summons for driving while intoxicated, drug dui, marijuana DUI, assault by auto, endangering the welfare of a child for a DWI or any other criminal offense for that matter in Mercer County, it is essential that you speak to a criminal defense lawyer as soon as possible. Regardless of the underlying crime, being scarred with a criminal record or issued a lengthy license suspension, not to mention being incarcerated, will almost certainly have a devastating impact on your life. If you would like to go over your options with one of the criminal defense lawyers at Keith Oliver Criminal Law, then please contact our Hamilton office at 609-789-0779 or you can try contacting us online.
For more information on this incident, please refer to the Trentonian news article labeled, Cops arrest wanted Trenton man found sleeping with marijuana.