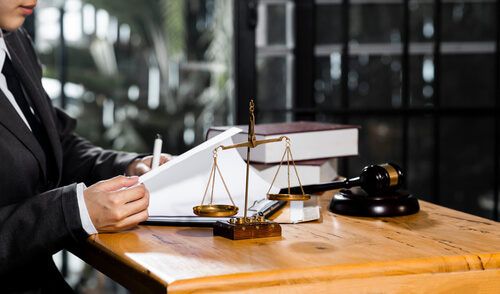 Endangering Welfare of a Child Charges Issued in Hazlet Township
According to the NJ.com, an investigation into allegations about an employee of Sam's 2, a convenience store in Hazlet Township, ended with the employee being charged with serious felony offenses this week. It appears that the tip to authorities involved allegation that one of the stores employees, a forty-one year old male, was offering free merchandise, including vaping products in exchange for pictures of minors. Based on the initial reports it appears that the individual was not only taking pictures himself of these individual's but was also asking the alleged victims, who were underage, for sexual explicit photos as well. Following the investigation, the Hazlet Police Department arrested the forty-one year old male and formally charged him with three counts of endangering the welfare of a child as well as selling tobacco products to minors. According to authorities, this is still an active investigation and they believe that there might be more victims out there.
How Serious is Endangering the Welfare of a Child Charges?
Endangering the welfare of a child is a very serious indictable (felony) offense in New Jersey. This is a very complex statute, it encompasses a vast array of conduct like sexual assault, physical assault, abuse and neglect of a child as well as child pornography. Since the alleged victims were not related to the accused and since he did not have a supervisor role over them, he will be charged with third degree felony offenses as opposed to second degrees. If convicted, the accused would be facing anywhere from three to fives years in a New Jersey State Prison, a fine up to $15,000 and depending on the subsection that he is charged under, could be forced to register under Megan's Law and be on parole supervision for life. For more information on endangering the welfare of a child charges in Monmouth County, please click the link.
Criminal Defense Lawyers in Hazlet, New Jersey
Being charged with a criminal offense is not something to take lightly, especially when the charges involve indictable offenses. If you or a loved one has been charged with a criminal offense like endangering the welfare of a child, sexual assault, possession of child pornography, criminal sexual contact, luring or any other offense for that matter in Monmouth County, the Keith Oliver Criminal Law can help. Our office has been defending those accused of serious sex related offenses in towns throughout Monmouth County for years. We serve all of Monmouth County, including towns like Hazlet, Middletown, Atlantic Highlands, Asbury Park, Long Branch, Ocean Township, Wall Township, Red Bank and Howell. If you would like to schedule a free initial consultation today, please contact our office at 732.858.6959 or you can try contacting us online.
For more information on this incident, please checkout nj.com's article: Convenience store employee swapped free vaping products for pics of minors, prosecutor says