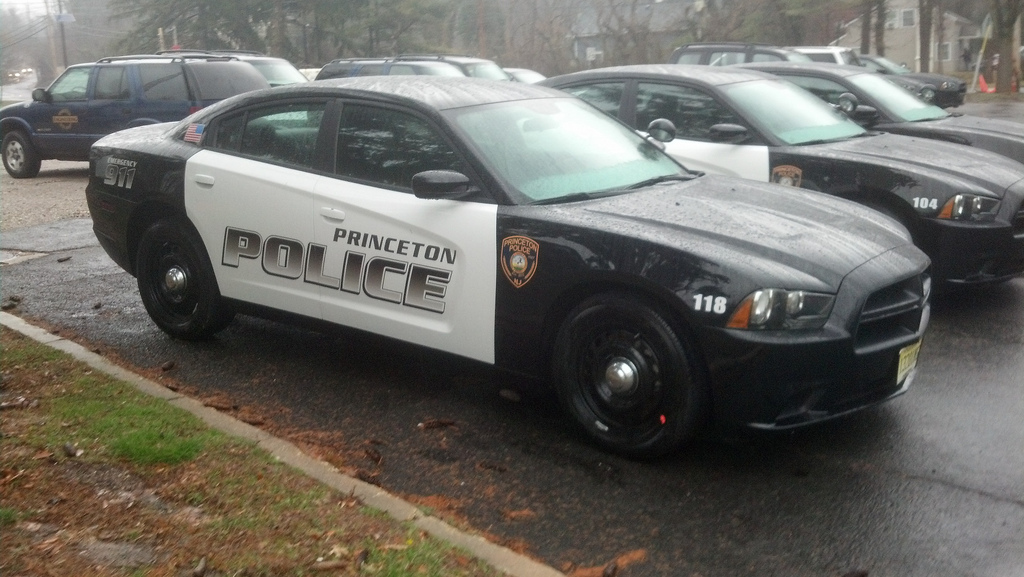 Authorities in Princeton Township are fearing that an alleged "serial groper" from earlier this year is at it yet again. This time, victimizing a fifteen year old girl who was walking in downtown Princeton near Franklin and Moore street on Friday at around 5:30 pm. The suspect allegedly came up from behind the victim and grabbed her buttock before fleeing the area. Unfortunately, the victim was not able to obtain a good description of the suspect but did confirm that he was wearing all black. Back in April of this year another groping incident occurred near Moore Street and Spruce Street. With the assistance of local surveillance cameras, authorities were able to locate video footage of the incident but are still yet to identify the suspect. Also in April a women alleged that a man was peeking into the stalls of a bathroom at a local brewery.
Endangering Welfare of Child Attorneys in Princeton NJ
In addition, although there is no direct evidence known at this time to link the incidents, Princeton Township did believe they were dealing with a serial groper back back in 2015, when separate groping incidents were reported in April, September and November. With yet another alleged groping incident in the otherwise prestigious town of Princeton, authorities are yet again asking for the public's help to apprehend the suspect. They are asking anyone with local security cameras to check them in hopes of gaining footage that may help in their investigation.
Facing a Criminal Sexual Contact Charge in Princeton
If the suspect discussed above is ever apprehended the Princeton Police Department will most likely be charged with criminal sexual contact in the fourth degree and endangering the welfare of a child in the third degree. These are both very serious offenses and could not only land the suspect behind bars for a long period of time but would also subject them to the New Jersey's Sex Offender Registry; Megan's Law.
The suspect will more likely than not be charged with criminal sexual contact under NJSA 2C:14-3b, which requires the prosecution to prove:
The Defendant committed an act of sexual contact against the victim and that they used physical force or coercion to do so but the victim did not sustain severe personal injury
An Act of Sexual Contact has been defined as:
The intentional touching by the victim or actor, either directly or through clothing, of the victim's or actor's intimate parts for the purpose of degrading, or humiliating the victim or sexually arousing or sexually gratifying the actor.
The suspect could also be charged with endangering the welfare of a child under NJSA 2C:24-a(1), which requires the prosecution to prove:
That the suspect knowingly engaged in "sexual conduct" against the victim that would and/or did impair or debauch the morals of the victim.
Sexual Conduct that Debauches the Morals of a Child has been defined as:
Sexual Conduct that "impairs or debauches the morals of child" is any conduct that would corrupt, mar or spoil the morals of a child. As of 2014, a child has been defined as anyone under the age of 18 at the time of the incident.
Princeton NJ Criminal Sexual Contact Lawyer
Keith Oliver Criminal Law is a New Jersey based criminal defense firm, comprised of attorneys who have dedicated their entire careers to defending those accused of crimes in courts throughout the State, including Mercer County. We defend serious allegations like aggravated criminal sexual contact, criminal sexual contact, luring, possession of child pornography, sexual assault and aggravated sexual assault. If you have been charged with any of these offenses in towns like Hamilton, Ewing, Lawrenceville, Trenton, West Windsor, Robbinsville, Hightstown, East Windsor, Princeton or elsewhere, we strongly urge that you speak to an attorney immediately. Understanding the charges, your rights and options is crucial. To speak to one of our Mercer County criminal defense attorneys today, please call our Hamilton office at 609-789-0779.
For more information on this incident, please checkout nj.com's article labeled, Serial groper may be back on the prowl in Princeton.