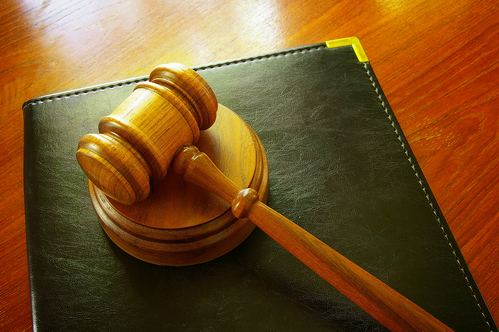 Keith Oliver Criminal Law was able to secure yet another dismissal of serious felony charges for one of their clients. This time, our client was arrested and charged with aggravated assault in the third degree and theft of moveable property in the third degree following an incident in Hamilton Township. The charges stemmed from an incident that took place both outside and inside local hotel in Hamilton Township. The victim in the case, who was our client's girlfriend at the time of the incident, alleged that our client not only struck her in the face several times but also choked her to the point of unconsciousness twice and attempted to place her into the bathtub while she was unconscious. Furthermore, she alleged that while she was unconscious, our client stole her cellphone and her vehicle and fled the scene.  As a result of the victim's allegations, a BOLO was put out for her vehicle. Authorities were able locate the vehicle, which our client was operating. Following a brief investigation on scene he was placed under arrest. He was taken to the Mercer County Jail, pending his Central Judicial Processing Hearing (CJP). Once the hearing was conducted, it was determined that our client would be released from the county jail pending his Pre-Indictment Conference (PIC). During his PIC conference our client rejected the State's offer and sent the matter to the Grand Jury. Once the Grand Jury formally indicted him is when he retained our services.
Defending Aggravated Assault Charges in Mercer County
Upon obtaining the discovery, which included various police reports, EMS reports, several body-cam footage from responding officers, an MVR from the arresting officers police vehicle as well as medical records, it became apparent that the victim's version of events were simply fabricated. The physical evidence that was obtained throughout the police investigation was in stark contrast to what the victim alleged took place. After rejecting several plea offers, including admission on the Pretrial Intervention Program and a disorderly persons offense (misdemeanor) theft charge, the matter was set for plea cut off. Meaning all that was left to do was set a trial date. Based on lengthy discussion with the prosecution, which highlighted not only inconsistencies within the victim's statements as well as the proof issues, the prosecution decided to dismiss the indictment in its entirety, with prejudice. That means that the charges could no longer be brought back against our client.
Benefit of Aggravated Assault Charges Being Dismissed in NJ
So our client went from facing a potential three to five years in a State Prison, a fine up to $15,000 and a permanent felony criminal record on each count of the indictment to having the charges dismissed outright. This was a tremendous result for our client who maintained his innocence throughout the entirety of his case. A criminal conviction, not to mention a lengthy prison sentence would have certainly cost our client his career.
Aggravated Assault Defense Attorneys in Hamilton NJ
If you have been charged with a serious crime like aggravated assault, terroristic threats, assault by auto, unlawful possession of a weapon, possession of a weapon for an unlawful purpose or served with a restraining order in Mercer County, the Keith Oliver Criminal Law can help. Our office is comprised of attorneys who have dedicated their careers to defending those accused of crimes in courts throughout New Jersey, including courts throughout Mercer County. To speak to one of our Mercer County criminal defense attorneys today, please contact our Hamilton office at 609-789-0779 or you can try contacting us online. As always, our initial consultations are free of costs, so if you have any questions, please do not hesitate to contact us.
State v. Z.S. (2018)