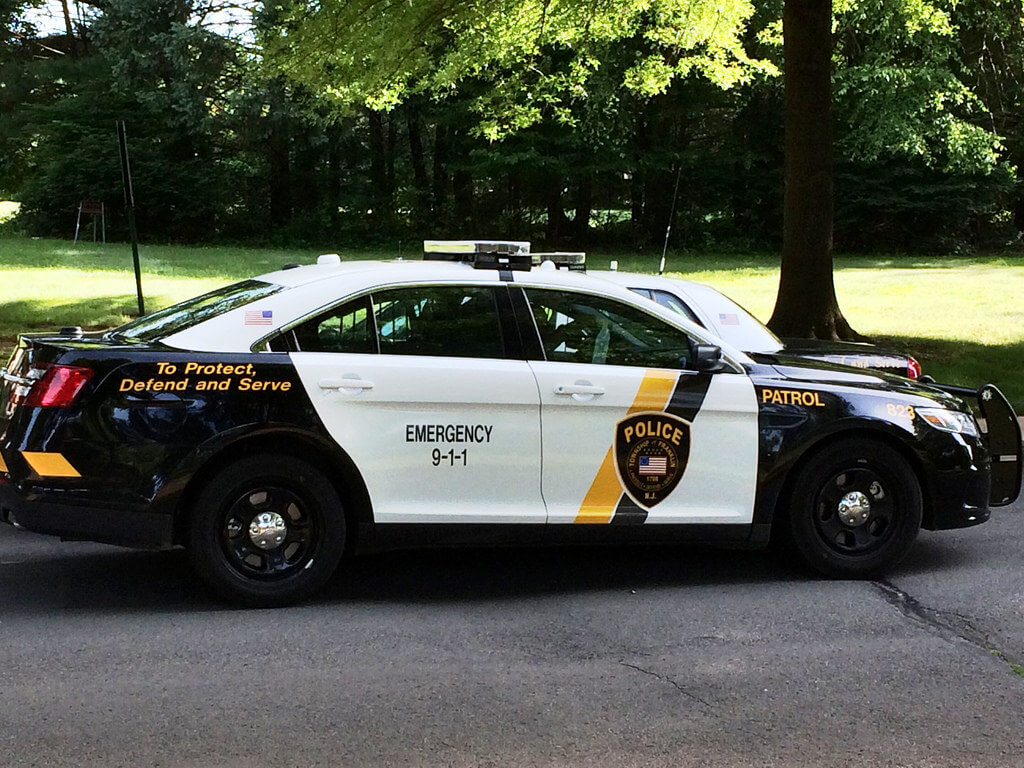 For the second time in less than a month, a student from Franklin Township High School is alleged to have brought a handgun onto school property.
The Somerset County Prosecutor's Office has confirmed that the Franklin Township Police Department has taken yet another juvenile into custody this week on weapons charges. The incident first came to light when officials from the Franklin Township Alternative School were alerted to the fact that one of their students was in possession of a firearm as well as a controlled dangerous substance. The officials immediately notified the Franklin Township Police Department. They quickly responded to the school and escorted the juvenile out of the building and down to headquarters. Once at headquarters, a search warrant was sought for the juveniles backpack. Once the warrant was obtained, a search was conducted and located inside the juvenile's backpack was a 9 millimeter handgun as well as drug paraphernalia. Based on their findings, the juvenile was taken to the Middlesex County Juvenile Detention Center, where he will remain pending a retention hearing.
The juvenile has formally been charged with one count of unlawful possession of a weapon, which is a crime of the second degree as well as possession of drug paraphernalia, which is considered a disorderly persons offense. Although the juvenile did bring the weapon onto school property, the Somerset County Prosecutor's Office released a statement indicating that their initial investigation does not reveal that the juvenile had many any threats to students or faculty members.
Juvenile Criminal Defense Lawyer in Somerset County New Jersey
The Juvenile Criminal Justice System in New Jersey is geared towards rehabilitating as opposed to locking them up and throwing away the key. However, when the charges are as severe as they are referenced above, the goal could quickly shift. All juvenile matters will be heard int the Family Division of the Superior Court in the county where the juvenile resides, but if the charges are severe enough, the prosecutor's office may seek to waive the juvenile up to adult criminal division. If that is to occur, the charges would be transferred to the Criminal Division of the Somerset County Superior Court. If this is to occur in the case referenced above, things go from bad to worse quickly. Based on the charges referenced above, in the juvenile criminal justice system would be facing up to three years in Jamesburg, which is a juvenile detention center. However, if the juvenile is waived up and treated as an adult, the juvenile will be facing anywhere from five to ten years in prison and that sentence would be subject to the Graves Act. The Graves Act not only mandates incarceration but also mandates a parole ineligibility period of at least 3 1/2 years be imposed. So as you can see, the difference between the charges being litigated in juvenile court as opposed to adult court are catastrophic. For more information on the Juvenile Criminal Justice System in New Jersey, please click the link.
Juvenile Gun Defense Attorney in New Jersey
If your child has been taken into custody and charged with a criminal offense in New Jersey, it is imperative that you speak to an experienced juvenile criminal defense lawyer as soon as possible. If you would like to speak to one of the criminal defense lawyers at Keith Oliver Criminal Law about your options, then please contact our Bridgewater Office at 908-533-1064. Our office serves all of Somerset and Hunterdon County, including towns like Bridgewater, Clinton, Readington, Raritan, Franklin, Somerville, Flemington, Hillsborough, Watchung, Plainfield, Union, South Bound Brook and Bound Brook. As always, our initial consultations are free of costs, so if you have any questions, please do not hesitate to contact us.
For more information on this incident, please checkout nj.com article labeled, 2nd Franklin student charged with packing pistol in backpack.