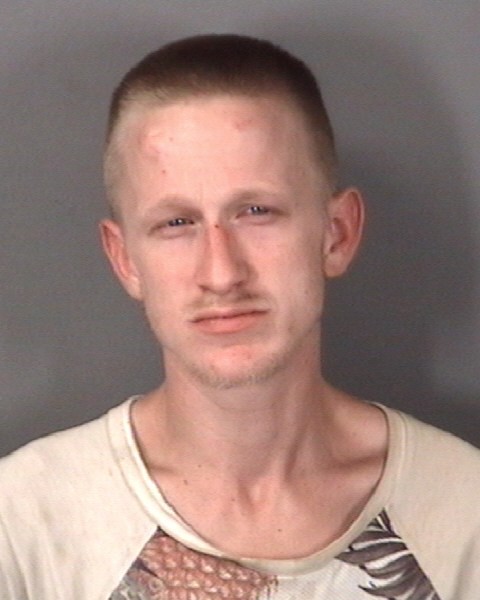 A thirty year old male from Trenton, New Jersey was arrested early Sunday morning after his ex-roommates allege that he broken into their home and tried to rob them. According to the reports released at this point in time, the Defendant apparently kicked in the back door of the residence around 8am Sunday morning. Wearing a mask, he allegedly attacked one of the roommates in the kitchen, striking them over the head with flashlight. He then apparently entered one of the bedrooms and struck another one of the residents with a flashlight prior to taking her purse. However, the Defendant did not make it out of the home before the roommates were able to subdue him. He was subdued in the kitchen until the Trenton Police Department could arrive. The Defendant was taken into custody and transported to the Mercer County Jail. He was most likely charged with burglary, aggravated assault, aggravated assault with a deadly weapon, robbery, theft of moveable property and criminal mischief.
The robbery is the most serious charge alleged here. Based on the facts as they are, the Defendant could likely end up being charged with armed robbery. In order for a Defendant to be charged with first degree armed robbery, the state must prove that the Defendant was armed with a deadly weapon. The key to determining what degree of robbery the Defendant will be charged with requires an analysis of the manner in which the Defendant not only possessed but used the flashlight to commit the theft of the purse. If the Defendant is charged with robbery in the first degree, he will be facing up to twenty (20) years in a prison and a fine up to $200,000. In addition, this offense will be subject to the No Early Release Act (NERA). This will require the Defendant to serve at least 85% of their sentence before they can become eligible for parole. For more information on how to defend a robbery charge in New Jersey, either click the link or contact our office at (609)789-0779.
Robbery Charges in Trenton NJ
Robbery is a very serious charge in New Jersey. If you or a loved one has been charged with robbery, burglary, theft by deception, receiving stolen property, unlawful possession of a weapon, shoplifting or heroin possession, the Mercer County criminal defense attorneys at Keith Oliver Criminal Law can help. We serve all of Mercer County including Trenton, Robbinsville, Ewing, Lawrence, Hamilton, East Windsor and Hopewell. If you would like to schedule a free initial consultation today then please contact us at (609) 789-0779.