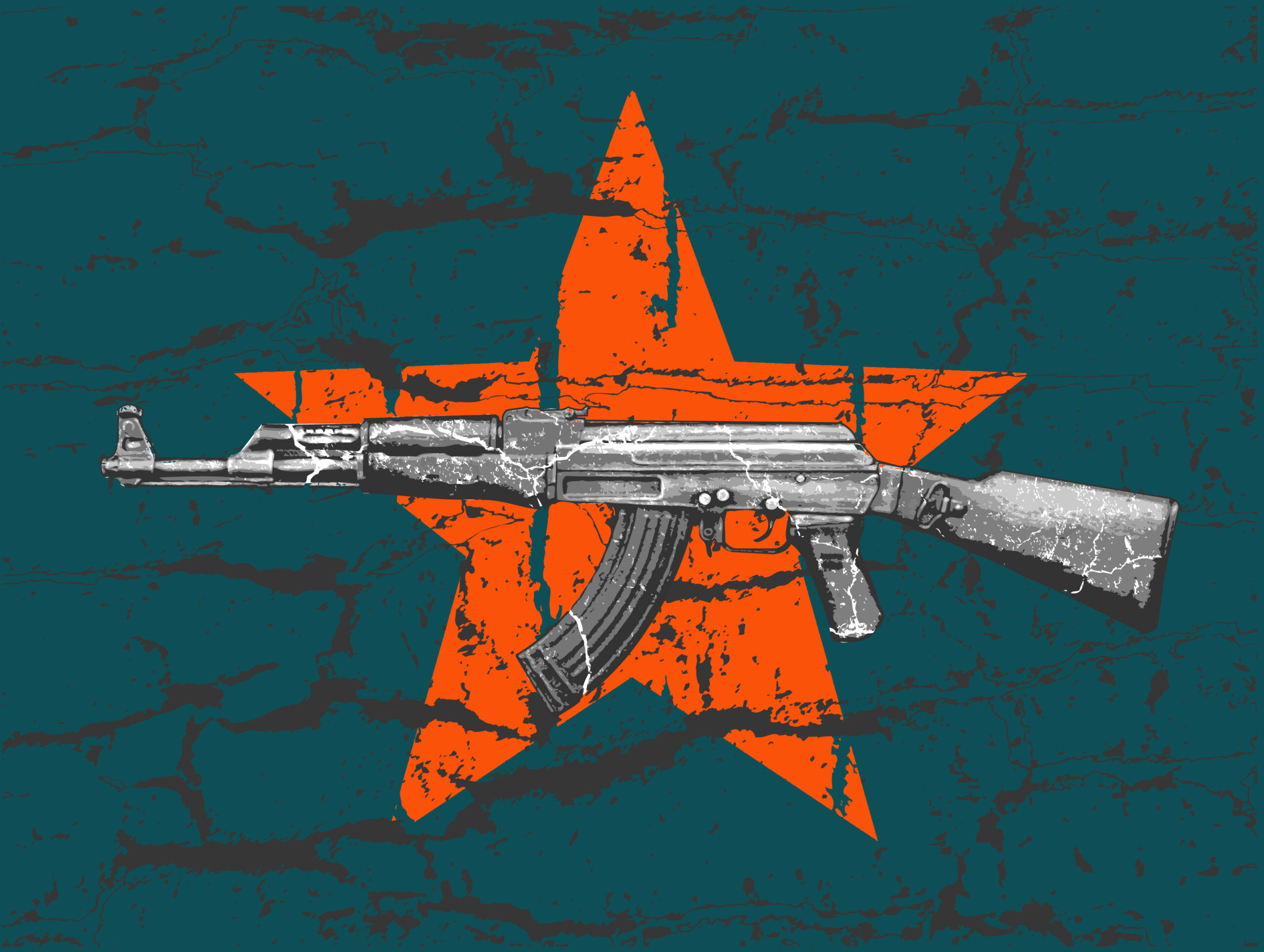 According to authorities, a routine motor vehicle stop in East Windsor Township,  turns into a slue of felony indictable charges for a thirty-three year old male from Lexington, South Carolina. Based on the reports, the defendant was initial stopped by a New Jersey State Trooper late last Saturday for what appeared to be a routine traffic stop. However, that stop quickly turned into a potential drunk driving situation, which ultimately lead to the defendant being placed under arrested for suspected drunk driving. Unfortunately for the defendant it did not end there.
Unlawful Possession of a Weapon Charge in East Windsor
Although it is unclear at this point what lead to a search of the defendant's vehicle, a subsequent search was conducted. That is when authorities claim they discovered a loaded AK47 machine gun in the defendant's trunk. Some form of a struggle with the defendant must have ensued because at the end of the day, according to nj.com, the defendant was formally charged with several weapons related offenses, aggravated assault on a police officer, resisting arrest, obstruction of the administration of law, disorderly conduct, driving while intoxicated as well as a slue of motor vehicle infractions.
What Happens at a Detention Hearing in East Windsor?
Based on the severity of the charges the defendant was taken to the Mercer County Jail and at his Central Judicial Processing Hearing (CJP) he was informed that the Mercer County Prosecutor's Office was filing for detention. At the defendant's detention hearing the prosecution will be seeking to convince a judge that the defendant must be detained in the Mercer County Jail, without bail as his case proceeds to trial. At the end of the day it will be up to the judge to determine whether or not the defendant could be released from the Mercer County Jail on pretrial release (bail).
What is the Sentence for a Gun Charge in East Windsor?
The most serious charge the defendant is facing is the unlawful possession of a weapon. This is a second degree indictable offense in New Jersey and it also falls under the Graves Act. Therefore, the lowest offer that the Mercer County Prosecutor's Office can make to the defendant is five years in state prison with a forty-two month parole ineligibility period that is unless a graves act waiver is obtained. What is unclear from the reports is whether or not the defendant lawfully purchased the weapon in South Carolina. If so, that could go a long way to obtaining a graves act waiver. For more information on Graves Act Waivers in New Jersey, including for those who lawfully own the weapon in question in another state, please click the link.
Criminal Defense Lawyers Near East Windsor NJ
If you or a loved one has been placed under arrest and charged with a criminal or traffic offense in East Windsor Township we strongly urge that you speak to a criminal defense attorney as soon as possible. Understanding all your options, which includes the potential penalties and defenses to the charges is imperative when attempting to mount a successful defense. If you would like to set up a free initial consultation with one of our East Windsor criminal defense attorneys then please contact our office at 609-789-0779 or you can try contacting us online.